Dental Emergencies in Cincinnati: Why Wait When You're in Pain?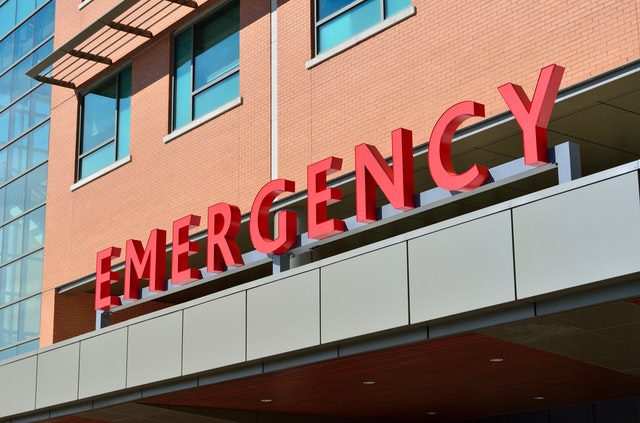 We get it. It's life. Stuff happens. And when it comes to a dental emergency, the pain can hit you like a freight train. And here's the thing – a throbbing toothache is a warning sign; it's your body telling you your teeth are damaged, leaving your nerves and roots vulnerable to infection and decay. Even something as simple as a chipped or broken tooth needs to be dealt with immediately.
We offer emergency dental services to the Greater Cincinnati area. Whether your kid needs chipped tooth repair after a rough football game, you've got a broken filling, are experiencing tooth crown pain, or have a severe toothache following a root canal – painful issues with your teeth and gums need attention right away.
Cincinnati's Premiere Emergency Dentists
Our local dental practice offers convenient morning and evening hours, and always leaves a bit of room for emergencies, because you can't predict an accident. What's more, our focus on gentle and comfortable dental care means that when you come to see us on your worst day, we'll take care of you and make sure it's a calm and gentle experience.
Were you already someone with dental anxiety when your filling fell out? It's probably your worst nightmare to have to find an emergency dentist – dental cleanings are hard enough; how can you know who's best to call? The good news is, we will get you the best dental care possible with the utmost attention to keeping you comfortable and calm.
Signs of a Dental Emergency
What exactly is a dental emergency? Our general rule of thumb: you'll know when you feel it. Most are very painful – a toothache, a broken or chipped tooth, a loose cap. Others result in swelling and bleeding, such as complications following a tooth extraction or a wisdom tooth extraction. If your teeth are bleeding or in severe pain, you should see us right away. Other examples of dental emergencies are chipped tooth repair, broken or cracked fillings, tooth crown pain, or a broken tooth extraction.
If your tooth fell or was knocked out, we advise you:
Handle the tooth by the top.
Avoid touching the roots.
Rinse the tooth very gently.
Don't scrub the tooth or attempt to remove any tissue attached to it.
If a filling has been damaged, broken or fell out, you should:
Save the filling if you can.
Swish with lukewarm salt water.
Carefully and thoroughly floss between the adjacent teeth.
Give us a call, even if you're not in pain after the filling fell out.
Some common dental emergencies include:
A fractured, cracked tooth or chipped tooth
Loose teeth
A mouth injury/facial trauma
Craniofacial pain, especially in the jaw, sinuses and face
Even if the pain is not overwhelming, or can be controlled by Tylenol, it is critical to address it right way, before the problem becomes worse (and very expensive). Any issue that has compromised your gum line or exposed a tooth's root or nerve puts the health of your teeth, jaw, face, and even entire body at risk if left untreated or ignored.
Give us a call and describe your symptoms. We'll get you in right away and even suggest self-care methods to provide immediate relief on the phone. Swelling, bleeding and severe pain means your body is warning you that your oral health is at-risk and you need emergency dental services to prevent further damage or infection. Something as simple as a chipped tooth can eventually spiral into something as serious as an injection in your jaw if you fail to have it repaired.
When Does a Dental Emergency become a Medical Emergency?
Sometimes, an emergency that's damaged your teeth or an infection after a dental procedure can develop into an issue with more than just your mouth. If you have any of these additional symptoms, you should visit your local urgent care facility right away:
Severe bleeding
Pain so severe it can't be relieved with over-the-counter medications
A bad smell, taste or fluid coming from the site of the initial issues
Nausea and vomiting
Extreme fatigue
Fever
Don't Feel Any Pain? Call Us Anyway!
Even though our general rule of thumb for dental emergencies is that you'll feel it, sometimes you have a dental emergency but don't feel any pain. That's fortunate, but it doesn't necessarily mean everything is okay. Maybe you had a root canal in the affected area and no longer feel sensation. Maybe you have a cracked or broken filling that doesn't hurt at all. Regardless, you should still call us anyway. We still need to see you as soon as possible.
If your filling fell out but you feel no pain, it's still a type of dental emergency. The inner tooth may be exposed, which means the cavity will continue to grow and cause problems. You may risk serious infection that could make you severely sick. You may splinter the tooth, which could result in tooth loss or the need for an expensive dental implant.
Whether you're in pain or not, dental issues are always best dealt with proactively. If you need to see an emergency dentist near you, give us a call. We'll get you in as soon as possible. We protect our patients by leaving room in the calendar in case of emergencies.
Gentle Dentistry for Families in the Greater Cincinnati Area
The combined practices of Dr. Andrea Schmerler & Dr. Scott Malavich, Beckham Square Family Dental offers comprehensive and gentle dentistry to families in the Greater Cincinnati area. This includes Cincinnati, Sharonville, Blue Ash, and Sycamore Township. And yes, we are accepting new patients, even if you have an emergency!
If you're searching for a dentist near you to call your go-to practice for oral care, call us. We are a one-stop shop for all your dental needs, whether you have a chipped or broken tooth, need a crown or filling, or just need a regular dental cleaning. We also do cosmetic dentistry, including teeth whitening, dental veneers and implant crowns.
And we're not just emergency and cosmetic dentists – we're family dentists near to you, so our staff is also great with kids as well as the elderly. We believe in using a gentle approach and making every effort to make you feel as relaxed and comfortable as possible. Whether you're 2 or 80, your care and comfort is our priority. Our clinic delivers quality and comfortable dental care.
So you can relax; you're in good hands. If you need chipped tooth repair, we'll make sure you're comfortable during the dental bonding process. If you need a broken tooth extraction, we'll ensure you don't feel a thing. And that's not nearly all we do. Give us a call or fill out our online contact form, and we'll get you in to see our top Cincinnati dentists as soon as possible.