Why You Should See Your Cincinnati Dentist Every 6 Months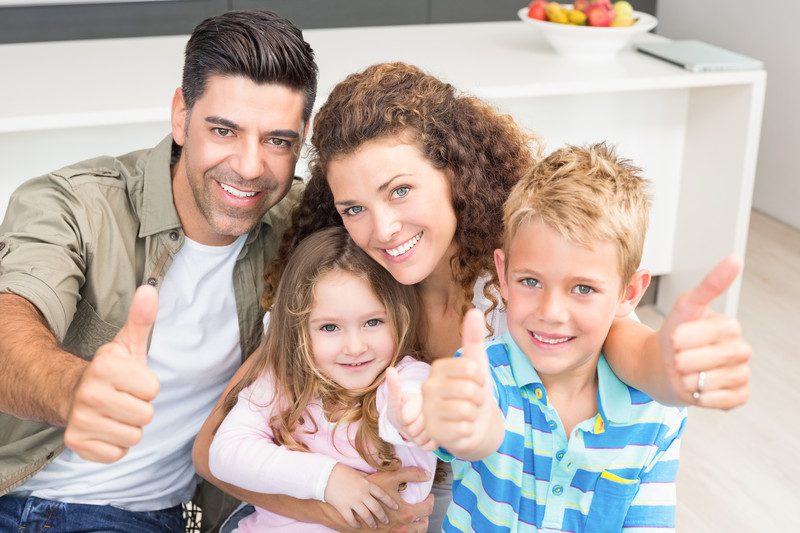 We get it. People hate going to the dentist. It's understandable. And you're not alone. In fact, 1 out of every 2 people face some level of dental anxiety. But we can help you face your fears and follow through with that 6 month dental checkup. And that can be so important to dental health. Regular dental care is essential to a healthy smile — and it begins by scheduling your regular appointment at our Cincinnati office.
It's simple. Regular dental care is critical to the health of your teeth. The American Dental Association recommends seeing your Cincinnati dentist at least once a year, but the truth is you really should see one every six months. It's the best way to spot any oral health issues early before they become more serious problems. If you're looking for top-notch family dentistry in Cincinnati, we're great with patients of any age. So whether you've got a toddler who can't sit still for dental cleanings, or a senior family member who needs new dentures or tooth veneers, we've got you covered.
Fight Plaque and Decay
Today's foods – and not just sweets – have a lot of processed sugars in them. Sugar destroys your tooth enamel and causes the build-up of plaque, which can ruin your teeth. Seeing a dentist every six months will help prevent decay and remove plaque from your teeth. It's the best way to prevent cavities and gum disease. Over time, regular dentist visits will even save you money, as you avoid dental emergencies and have a healthier smile.
The Importance of Routine X-rays
Your Cincinnati dentist will also do routine x-rays as part of your regular oral care. This helps spot any problems you may have below the surface of your mouth, such as bone decay, swelling, cysts, or tumors.
The truth is dental issues tend to snowball the longer you put them off. They become not only more extreme but also more expensive. Take care of your mouth and get to know your Cincinnati family dentist. Beckham Square Family Dental is the top dentist practice in the area. Whether you've gotten regular dental cleanings your whole life and have a healthy mouth, or you need some mitigative care like a tooth extraction or dental bonding to get your mouth health back on track, we've got you covered.
Comprehensive Preventative Family Dentistry in Cincinnati
The combined practices of Dr. Schmerler and Dr. Malavich, Beckham Square Family Dental offers comprehensive preventative dentistry for the entire family. We pride ourselves on practicing gentle dentistry, because we know that one of the main reasons people hate dental cleanings or procedures is the discomfort. We strive to do anything we can to help you feel as relaxed and comfortable as possible. We consider our patients to be family. Relax! You're in good hands.
We provide quality dental care that covers a broad range of dental services. We do cosmetic dentistry, implant crowns, teeth whitening, chipped or broken tooth repair, and emergency dentistry. And yes, we are taking new patients! We feature the latest technologies and innovations in family dentistry so you will feel as comfortable as possible. We care about your teeth and take pride in making your smile the best it can be.
Make It Easy — We'll Call You
Being busy is one of the most common reasons families get behind on their regular dental checkups and cleanings. We understand — we've got families ourselves. But don't let life get in the way of your family's oral health and dental care. We'll call, email or text you when it's time to schedule an appointment. In fact, we can even schedule you for next year. Make it easy on yourself; we'll remind you.
About Beckham Square Family Dental: Comprehensive Dental Care for Cincinnati and Sharonville
The combined practices of Dr. Schmerler and Dr. Malavich, we have served families in the Cincinnati and Sharonville area for years. Our patients are like family. We love seeing them grow and learning about their lives. We're great with kids, but we're also pretty good with the parents too (especially the ones who are a little nervous visiting a dentist).
Relax. You'll be in good hands. We're happy to accommodate nearly anything you need. Your comfort and care are our top priority. We believe in gentle dentistry and strive to make your experience as relaxed as possible.
Need a Dentist Near You? We're Accepting New Patients!
Beckham Square Family Dental is a family dental practice serving Cincinnati and Blue Ash, treating both adults and children. Contact us to schedule an appointment.